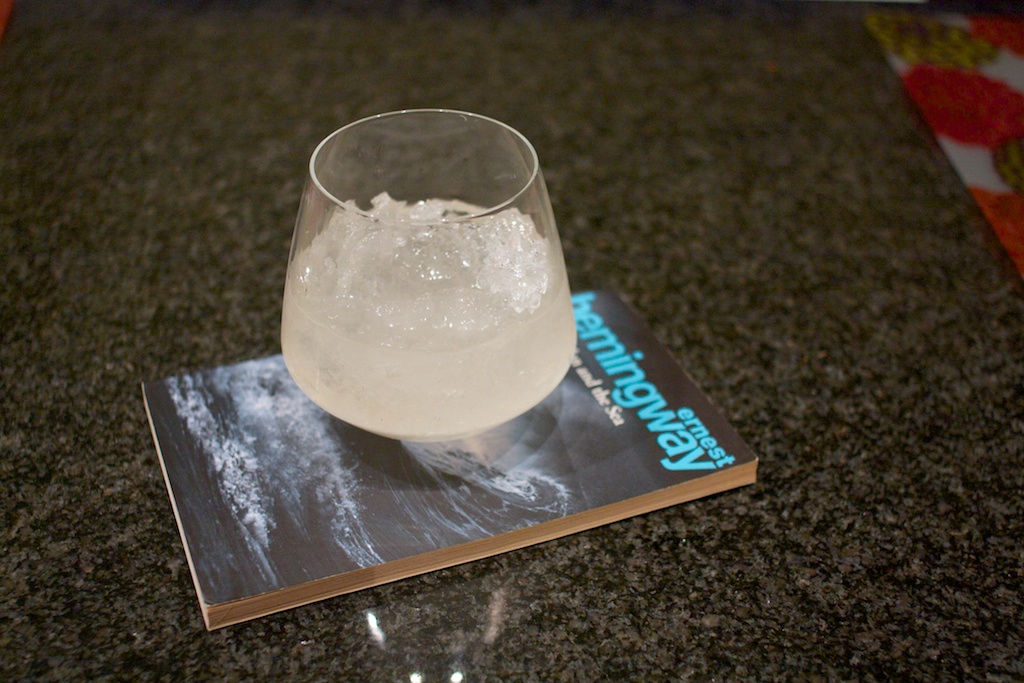 For my first cocktail, I'm making one of my personal favourites: the Hemingway Daiquiri. This delicious cocktail was named after the American writer Ernest Hemingway, because it was supposed to be one of his favourite variants on the Daiquiri. Both the Daiquiri and the Hemingway Daiquiri were invented in the Cuban La Florida Bar. Just like the Daiquiri, the Hemingway Daiquiri's recipe is powerful enough to serve it any way you like: on the rocks, straight, … But I prefer to drink it with crushed ice, so that's the recipe I'm blogging about.
Ingredients:
2 oz white rum (I used Havana Club)
0,75 oz lime juice
0,5 oz simple syrup
1 tsp maraschino
1 tsp grapefruit juice
Preparation:
Pour the syrup, the juices and the alcohol in the shaker, together with a couple of ice cubes.
Shake.
Blend the ice (using a blender).
Put the blended ice into the cocktail glass.
Double-strain the cocktail into the glass (= pour through a small sieve).
If you like: garnish the cocktail with a small slice of lemon and/or a maraschino cherry.